Magento 2 has become highly popular in the eCommerce development world. You can hire a Magento web development company and build your digital store with functionalities and good aesthetics. However, Magento 2 has different versions- Open Source and Commerce. While the Open Source is the free edition, the Commerce is the paid version. To achieve success and beat your competitors, you can develop your e-store on Magento Commerce.
What Features Would You Find In Magento Commerce?
Customer Segments
You can display promotions and content to customers based on their shopping cart items, order history, and address. The Magento store will continuously update the segment information. You can identify the number of shoppers in every segment.
Loyalty And Rewards
A loyalty program enables you to customers for a longer period. Thus, you can take advantage of this Reward and Loyalty feature and let merchants earn more points. Your customers can gather points for newsletter signup, account registration, and regular purchases. They will also earn a reward for inviting more members to create their accounts and buy products from your store. You can set the cart price rule to award customers.
Wish Lists
Another important feature for Magento 2 stores is the Updating Wishlists. Both admins and customers can manage their wishlists. Your website visitors need to use the Wishlist Search feature to find the public wishlist.
It is similar to the widget for gift registries search. But, the purchased item in the public wishlist is present in the original wishlist.
Sales And Events
Do you like to offer sales to your customers? Manage your sales events, which are available to customers who have logged in to the store. It may be a time-bound event, and that's why you can display an Event Ticket for the countdown. Your customers can also send invitations to several other shoppers.
Another interesting feature, known as the Private Sales Reports, reveal information about the accepted, discarded, and sent invitations. It will also show you the conversion rate during every event.
Related Product Rules
These rules enable you to mention the relevant products, cross-sells, and up-sells displayed conditionally. Moreover, they are related to a particular customer segment, and it is one of the timesaving options for Magento store owners.
Google Tag Manager
As you like to track your customers' activities, personalize content, and identify the engagement level, Tag Manager is helpful to you. Compatibility with Google Analytics and Tag Manager will be highly advantageous to you.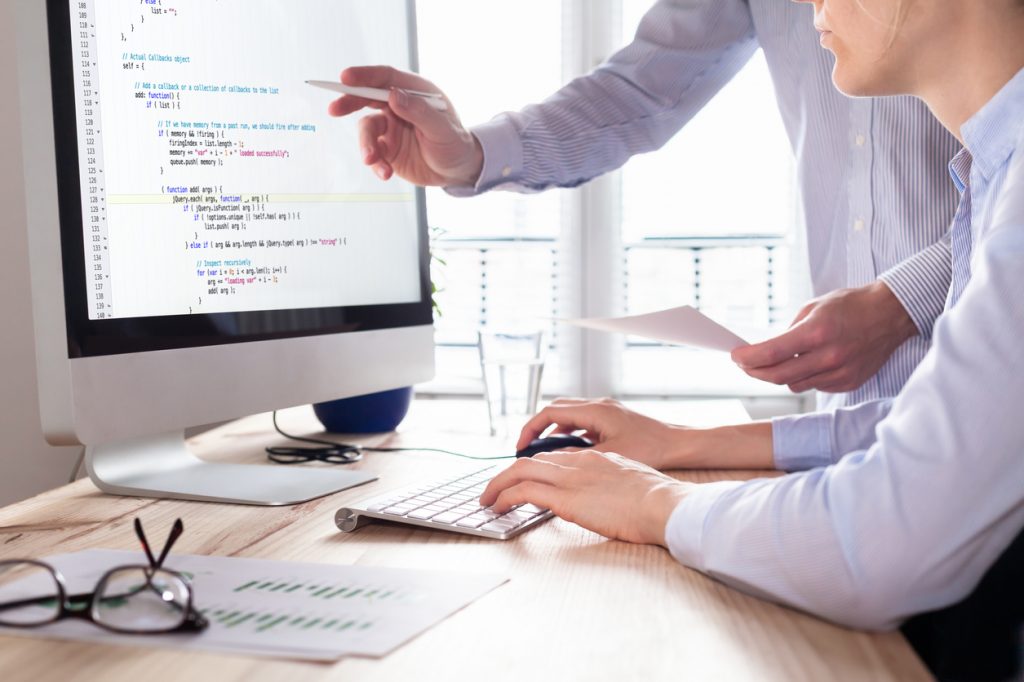 Dynamic Blocks
You may be familiar with the Banner option in Magento Commerce 2.4.0. However, Dynamic Blocks has replaced this feature to provide a better value.
You can now create highly interactive content based on the customer segments and price rules. Thus, the Content Blocks are different from Banners. You can find information, including the dynamic details, embedded videos, and images. The Rotating Dynamic Blocks must be in a proper sequence.
Customer Attribute Management
Customer Attribute Manager is available to merchants who like to add some special customer attributes. These custom attributes will be available in the Billing Information, Address Book, and Account Information section. Hire a Magento web development company to include this feature in your store.
Returned Merchandise Authorizations
Every e-store has return and refund policies. RMAs provide you with an option for making a refund and replacing an item.
When a customer requests returns, they have to enter their order details. He can access the Order and Return menu to do it.
On approval, the RMA number will help in identifying the returned item. You can activate the RMA feature for every product. You will also find the list of the currently returned items.
RMAs are essential for the grouped, simple, and configurable product types. But, you cannot use them for virtual, downloadable products.
Order by SKU
It is another widget available for eCommerce store owners. The widget enables shoppers to add items to their carts by entering the quantity details and SKU. However, as an admin, you may also do it by uploading the CSV file. In some cases, merchants like to make this feature available to particular customer groups.
Thus, let your Magento developers know what you need, and they will adjust it accordingly.
Email Reminders
Magento 2 has made it easy to deliver automated emails to customers based on their wishlist activities and shopping carts. These shoppers will be encouraged to return to your eCommerce site and make a deal.
The Magento platform will also automatically send the Abandoned Cart emails. It will identify the item quantity and other details before sending the emails.
Order Archiving
Merchants having a Magento store can choose the Order Archiving feature to make the workspace clutter-free. They can archive their orders regularly and find better performance. There will be no irrelevant information in the admin interface.
You can archive shipments, credit memos, and invoices. View these details at any time.
Work With The Best Magento Web Development Company
Do you now like to integrate these features into your Magento store? Hire professionals from a trusted Magento web development company and launch your store. It is easy to promote a perfectly designed store with an intuitive interface.